NOD32 for Linux Workstation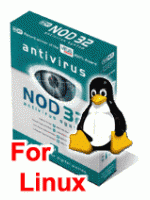 Provides protection for PC workstations running Linux

NOD32 antivirus for Linux Workstations - Requires: Kernel 2.2.x, 2.4.x, 2.6.x, glibc 2.2.5 or higher.

This NOD32 license delivery is via Electronic download - your software license will be sent to you via email after order processing along with the download location of the full commercial software version.

Please contact us for quotes on more than 25 NOD32 licenses!
Showing 1 to 4 of 4 (1 Pages)