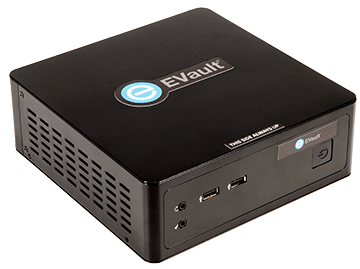 Get Your Data Back Fast, Every Time
Why Hybrid Backup is Better for Business
Hybrid backup gives you the speed of local recovery for critical applications and data, and the added protection of cloud backups for disaster recovery scenarios. This ensures you can access data quickly, reliably and securely in virtually any data loss scenario.
LOCAL BACKUP – for rapid recovery
OFFSITE BACKUP – for redundant data protection
How it Works
Install EVault software on each server to be protected. One subscription covers unlimited devices.
The software agents send the data to an on-site backup device that we provide.
The device is small and fits easily on a desk or cabinet with no complicated racks or installation required.
Simultaneously, the device sends data to the secure EVault cloud for added protection.