Cross-platform bundled security, plus email-borne threats blocked at the server
Protect all computers, laptops, mobile devices and fileservers – and make your email gateway impenetrable, eliminating all types of email-borne malware at the server level – before it can do any damage. For network security choose ESET, the pioneer of antivirus industry for 25 years.

Provides robust Antivirus and Antispyware protection, whether your endpoints run Windows or macOS. Our award-winning Anti-Phishing engine protects sensitive company information, such as usernames and passwords, against fake websites. The other advanced technologies inside include Cloud-Powered Scanning, Device Control, and more.

ESET NOD32® proactive technology, which is optimized for mobile platforms, delivers real-time protection to shield all your applications and files on Android devices, and includes Anti-Phishing and Application Control. For iOS devices, you can remotely push settings and restrictions to boost the security of your iOS mobile fleet. Anti-Theft lets you remotely lock/unlock, or wipe all data, from both Android and iOS devices.

Whether you use VMware or another virtualization solution, you can rely on ESET protection to keep your VMs secure. With ESET Shared Local Cache and the protection of an agent-based ESET security product, you get significantly boosted scanning speed.

Antivirus and Antispyware protection eliminates all types of threats, including viruses, rootkits, worms and spyware. Advanced Memory Scanner monitors the behavior of malicious processes, while optional cloud-powered scanning ensures even better performance and detection.

ESET Endpoint Security delivers all the benefits of ESET Endpoint Antivirus, plus Two-Way Firewall, Web Control, Botnet Protection, and more. With this solution you have the option of installing either ESET Endpoint Security or ESET Endpoint Antivirus on individual endpoints, whether they run Windows or macOS, as you choose.

Built using proven ESET NOD32 technology, ESET's solutions for your mission-critical email servers filter out spam and malware before they can reach users' mailboxes. ESET Mail Security is well suited to complement the security of your network, providing an essential first line of defense.

Whether you are running Windows, Mac, or Linux endpoints, or even virtual machines and smartphones, you can manage company security from one point. Install security software remotely and get at-a-glance network security overviews.
What does your business need?
Choose the best mix of ESET technology to meet the needs of your business:
| | Keep your network and endpoints secure | Multi-layered advanced business protection | All-around security for your business | Maximum protection for your enterprise | New! Scalable enterprise solution (250 seat minimum) |
| --- | --- | --- | --- | --- | --- |
| | Keep your network and endpoints secure | Multi-layered advanced business protection | All-around security for your business | Maximum protection for your enterprise | New! Scalable enterprise solution (250 seat minimum) |
| Offers effective budget management and allows you to increase your seat count as you need.Spread Payment and True-Up | | | | | |
| Keeps SharePoint clean by scanning files within the SharePoint Database.SharePoint Security | | | | | |
| First line of defense effectively filters communication for threats at the gateway level.Gateway Security | | | | | |
| Protects mailboxes and the server environment with proven antivirus and antispam. Eliminates all types of email-borne threats and unsolicited email before they can do any harm.Mail Security | | | | | |
| Protects against all types of threats and comes with built-in data access protection for added security.Endpoint Security | | | | | |
| Safeguards file servers and valuable company data with real-time protection from known and emerging threats. Eliminates viruses, rootkits, worms and spyware for even better detection performance.File Security | | | | | |
| Designed for virtual environments with a range of features for seamless operation and high performance.Virtualization Security | | | | | |
| Shields all applications and files in real time with the ESET NOD32® proactive technology, optimized for mobile platforms.Mobile Security | | | | | |
| Delivers proven protection while leaving more system resources for essential programs that end users depend on daily.Endpoint Antivirus | | | | | |
| Fully manageable via ESET Remote Administrator. Run tasks, set up policies, monitor all your endpoints and more from a single console.Remote Management | | | | | |
Keep your network and endpoints secure
Offers effective budget management and allows you to increase your seat count as you need. Spread Payment and True-Up
Keeps SharePoint clean by scanning files within the SharePoint Database. SharePoint Security
First line of defense effectively filters communication for threats at the gateway level. Gateway Security
Protects mailboxes and the server environment with proven antivirus and antispam. Eliminates all types of email-borne threats and unsolicited email before they can do any harm. Mail Security
Protects against all types of threats and comes with built-in data access protection for added security. Endpoint Security
Safeguards file servers and valuable company data with real-time protection from known and emerging threats. Eliminates viruses, rootkits, worms and spyware for even better detection performance. File Security
Designed for virtual environments with a range of features for seamless operation and high performance. Virtualization Security
Shields all applications and files in real time with the ESET NOD32® proactive technology, optimized for mobile platforms. Mobile Security
Delivers proven protection while leaving more system resources for essential programs that end users depend on daily. Endpoint Antivirus
Fully manageable via ESET Remote Administrator. Run tasks, set up policies, monitor all your endpoints and more from a single console. Remote Management
Keep your network and endpoints secure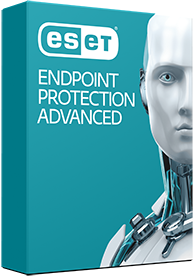 Multi-layered advanced business protection
Offers effective budget management and allows you to increase your seat count as you need. Spread Payment and True-Up
Keeps SharePoint clean by scanning files within the SharePoint Database. SharePoint Security
First line of defense effectively filters communication for threats at the gateway level. Gateway Security
Protects mailboxes and the server environment with proven antivirus and antispam. Eliminates all types of email-borne threats and unsolicited email before they can do any harm. Mail Security
Protects against all types of threats and comes with built-in data access protection for added security. Endpoint Security
Safeguards file servers and valuable company data with real-time protection from known and emerging threats. Eliminates viruses, rootkits, worms and spyware for even better detection performance. File Security
Designed for virtual environments with a range of features for seamless operation and high performance. Virtualization Security
Shields all applications and files in real time with the ESET NOD32® proactive technology, optimized for mobile platforms. Mobile Security
Delivers proven protection while leaving more system resources for essential programs that end users depend on daily. Endpoint Antivirus
Fully manageable via ESET Remote Administrator. Run tasks, set up policies, monitor all your endpoints and more from a single console. Remote Management
Multi-layered advanced business protection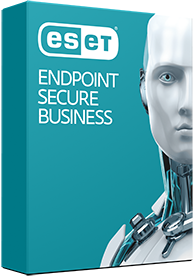 All-around security for your business
Offers effective budget management and allows you to increase your seat count as you need. Spread Payment and True-Up
Keeps SharePoint clean by scanning files within the SharePoint Database. SharePoint Security
First line of defense effectively filters communication for threats at the gateway level. Gateway Security
Protects mailboxes and the server environment with proven antivirus and antispam. Eliminates all types of email-borne threats and unsolicited email before they can do any harm. Mail Security
Protects against all types of threats and comes with built-in data access protection for added security. Endpoint Security
Safeguards file servers and valuable company data with real-time protection from known and emerging threats. Eliminates viruses, rootkits, worms and spyware for even better detection performance. File Security
Designed for virtual environments with a range of features for seamless operation and high performance. Virtualization Security
Shields all applications and files in real time with the ESET NOD32® proactive technology, optimized for mobile platforms. Mobile Security
Delivers proven protection while leaving more system resources for essential programs that end users depend on daily. Endpoint Antivirus
Fully manageable via ESET Remote Administrator. Run tasks, set up policies, monitor all your endpoints and more from a single console. Remote Management
All-around security for your business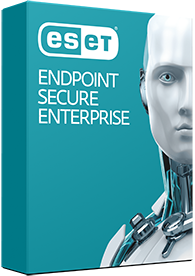 Maximum protection for your enterprise
Offers effective budget management and allows you to increase your seat count as you need. Spread Payment and True-Up
Keeps SharePoint clean by scanning files within the SharePoint Database. SharePoint Security
First line of defense effectively filters communication for threats at the gateway level. Gateway Security
Protects mailboxes and the server environment with proven antivirus and antispam. Eliminates all types of email-borne threats and unsolicited email before they can do any harm. Mail Security
Protects against all types of threats and comes with built-in data access protection for added security. Endpoint Security
Safeguards file servers and valuable company data with real-time protection from known and emerging threats. Eliminates viruses, rootkits, worms and spyware for even better detection performance. File Security
Designed for virtual environments with a range of features for seamless operation and high performance. Virtualization Security
Shields all applications and files in real time with the ESET NOD32® proactive technology, optimized for mobile platforms. Mobile Security
Delivers proven protection while leaving more system resources for essential programs that end users depend on daily. Endpoint Antivirus
Fully manageable via ESET Remote Administrator. Run tasks, set up policies, monitor all your endpoints and more from a single console. Remote Management
Maximum protection for your enterprise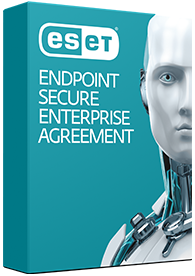 New! Scalable enterprise solution (250 seat minimum)
Offers effective budget management and allows you to increase your seat count as you need. Spread Payment and True-Up
Keeps SharePoint clean by scanning files within the SharePoint Database. SharePoint Security
First line of defense effectively filters communication for threats at the gateway level. Gateway Security
Protects mailboxes and the server environment with proven antivirus and antispam. Eliminates all types of email-borne threats and unsolicited email before they can do any harm. Mail Security
Protects against all types of threats and comes with built-in data access protection for added security. Endpoint Security
Safeguards file servers and valuable company data with real-time protection from known and emerging threats. Eliminates viruses, rootkits, worms and spyware for even better detection performance. File Security
Designed for virtual environments with a range of features for seamless operation and high performance. Virtualization Security
Shields all applications and files in real time with the ESET NOD32® proactive technology, optimized for mobile platforms. Mobile Security
Delivers proven protection while leaving more system resources for essential programs that end users depend on daily. Endpoint Antivirus
Fully manageable via ESET Remote Administrator. Run tasks, set up policies, monitor all your endpoints and more from a single console. Remote Management
New! Scalable enterprise solution (250 seat minimum)