ONLINE CHAT:
Look for the Live Chat tab on the website to see if any of us are online for a chat.
REMOTE SUPPORT : 
If you are already working with an Customer Care Representative.
We will give you an access code to log into your computer for further assistance.
PHONE SUPPORT :
Call us during office hours toll free:  877-886-6332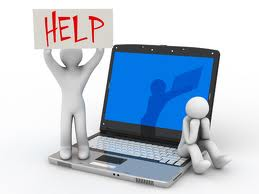 We also offer paid-support services! Computers need tune ups to clean UP and clean OUT old unused programs. Get updated on the latest WINDOWS updates and other important items that your computer needs to run at top speed and efficiency.
THINK YOU HAVE A VIRUS? : 
IF
your computer already has a
VIRUS
before you install any of the ESET products, you will need to have it professionally
removed FIRST
. For your convenience, we offer this service quick and easy AND we can we can do this remotely for you so you don't have any computer downtime!
LEARN MORE…
OTHER WAYS FOR SUPPORT :
Email Support     
Check our FAQ      
Watch a Video